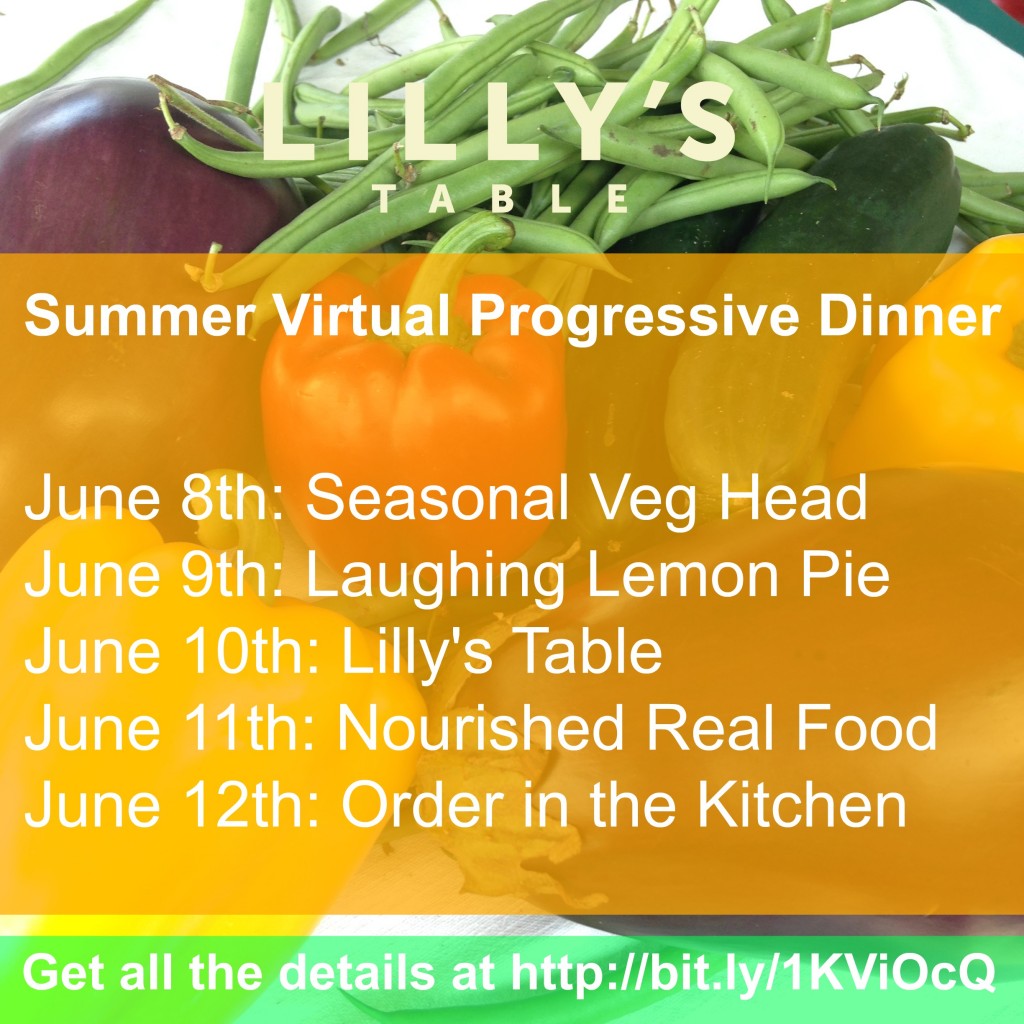 Progressive Dinners have always been on my list of fantasy parties. Seriously, I remember hearing about it as a kid and thinking now that would be fabulous way to dine + celebrate since you travel from house to house getting new food in each spot.
Since then I have been involved in a couple of wild progressive dinners. During one, my sister threw a huge Alice in Wonderland affair and I cooked for each mystery stop along the way. Wild Mushroom Dips and Figs Wrapped in Proscuitto drenched in Lemon-Honey are my memories of that costume shindig.
More recently I coordinated a city-wide Progressive Dinner for Tucson Food Day including stops at an urban farm featuring pecans, goat cheese & chiles, the main dish was at the local mercado where our Farmers Market is held and finally at a historic restaurant where we served dessert involving mesquite cookies & freshly gleaned fruit. The food was not only local, but much of it was native including tepary beans, Sonoran white wheat, chile peppers and more.
With my love of progressive dinners and a whole shiny new reason to celebrate, I thought why not do a progressive dinner… virtually!? That way YOU can participate no matter where you are located, because it is featuring four of my favorite bloggers throughout North America sharing dishes that revolve around my latest new offering on Lilly's Table:
The Essential Summer Meal Plan Worksheet
This sparkly, easy to download, gift is a simple meal planning worksheet that guides you through brainstorming and  creating your meal plan for the week. It is how I do all of my family's meal planning at home because it allows me to build our weekly food around:
the seasons
our favorite dishes
all the good food already in our kitchen waiting for new inspiration.
our crazy, ever-changing schedule
In addition, the Summer Meal Plan Worksheet will help you:
create batch dishes to store for future meals
schedule all the best timing for your dinners
plan the head chef for each meal (great way to involve the whole fam)
sit down to a blissful seasonal meal with your family on a daily basis
As an added treat, it is not only functional… it is pretty. Which means, you will be more likely to hang it up on your fridge as it accompanies you through your week of food.
Want it?! Simply sign up in the top right hand corner of this blog post where it says: Seasonal Bite.
Virtual Summer Progressive Dinner
Within the Summer Meal Plan Worksheet is a handy list of the Essential Summer Produce to guide you through all of the produce that I do not want you to miss before fall starts to cool us down. To celebrate all of the goodness on that list, I decided to get a little help from four of my favorite food bloggers.
Allow me to introduce you to our virtual hostesses for our Summer Progressive Dinner this week:
Whenever I have a party, as guests arrive I make sure they have something delightful in their hands whether they drink alcohol or not. Jaime of the Seasonal Veg Head will be starting us off with a sip of summer.
For the first official course, Lacy of Laughing Lemon Pie will be providing us with a dish that melts summer together into the perfect bite.
I will be providing the main dish, please join me here on Wednesday.
A salad from Sara of Nourished Real Food will delight you with its simplicity and ode to summer.
And finally, Lynn of Order in the Kitchen will bring us a dessert that you can make in several variations all season long.
Please visit each beautiful blog this week to see the recipe and dish they are sharing!
Cook seasonally. Eat consciously. Live well,
Chef Lilly