On the 2nd day of our local food year, we thought, hey- this isn't challenging enough, let's drive 5 hours out of town and see how we manage. I suppose that wasn't really the motivation, but that sarcastic phrase kept popping up in my head as I packed nearly every morsel we would consume on this trip.
Actually, Xerxes volunteered to help build the largest low-income solar installation in the state of Colorado through GRID Alternatives. That was the true motivation, but to get his family on board to join his adventure, he enticed me with promises of tasting local Colorado wines and hitting the Farmers Market in Montrose.
The original plan was to go camping, but when we attempted to get a site with the other GRID volunteers we had an awkward encounter with the owner who refused to let us camp because we had small children. There is a scary river nearby apparently. Our kids were disappointed until we promised a hotel with a pool instead.
As this promise was made, I suddenly had visions of standing in a hotel parking lot cooking up eggs, bacon + coffee on our Coleman and wondering again… what were we thinking!? 
But, after some more planning we actually had some of the best travel food we have ever enjoyed. I started by making way too many sausage size Honey Whole Wheat Sourdough Rolls which served not only the local brats + sauerkraut we had one evening, but sliced thin they become perfect little breads to top with the local cheese + salami I stocked up on at St. Killians in Denver. There was also a bag of baby lettuce from our greenhouse that we nursed through various types of sandwiches up until the last meal on our drive home.
For breakfasts in the hotel we had slices of bread with butter, hardboiled eggs and yogurt with apricot honey puree a friend gave me from last year's harvest. For the coffee, Xerxes brought his personal sized press pot from work that we filled with hot water we simmered in the room's coffee pot. Alas I forgot milk for the coffee, so we decided a slight slip up with hotel creamer wouldn't hurt. But, it made our otherwise delightful coffee seriously nasty, so I opted for black and was quite content. I always thought that hotel coffee was bad because of the beans, but apparently the creamer punishes the entire cup as well. (BTW- coffee has fallen on the exception list, that I will be writing up in a post soon!)
We had a few non-local items join us as well since per my last post we decided to eat rather than trash them, but for the most part it was a very local travel food supply.
While in Montrose, we hit up a great little indoor market that had some local cheeses (hey- cheddar!) and other goodies. Then on Saturday while Xerxes was volunteering, we went to the Farmers Market which was small but mighty with a limited selection of beautiful spring produce. I bought a bag of snap peas for each of my kiddos and they followed along after me munching away delighted. The kids also selected a small bag of dehydrated local fruit they enjoyed on the drive back, while I took some dry strawberries that are still on standby in my purse. I also snagged up some gorgeous pine nuts, a bundle of radishes, a freshly ground bag of colorful cornmeal and a couple pounds of itty-bitty popcorn kernels that I can't wait to see all fluffed up.
We also chatted with a local hog farmer and he invited us back to his farm later that afternoon to meet the baby piglets. More on that adventure later!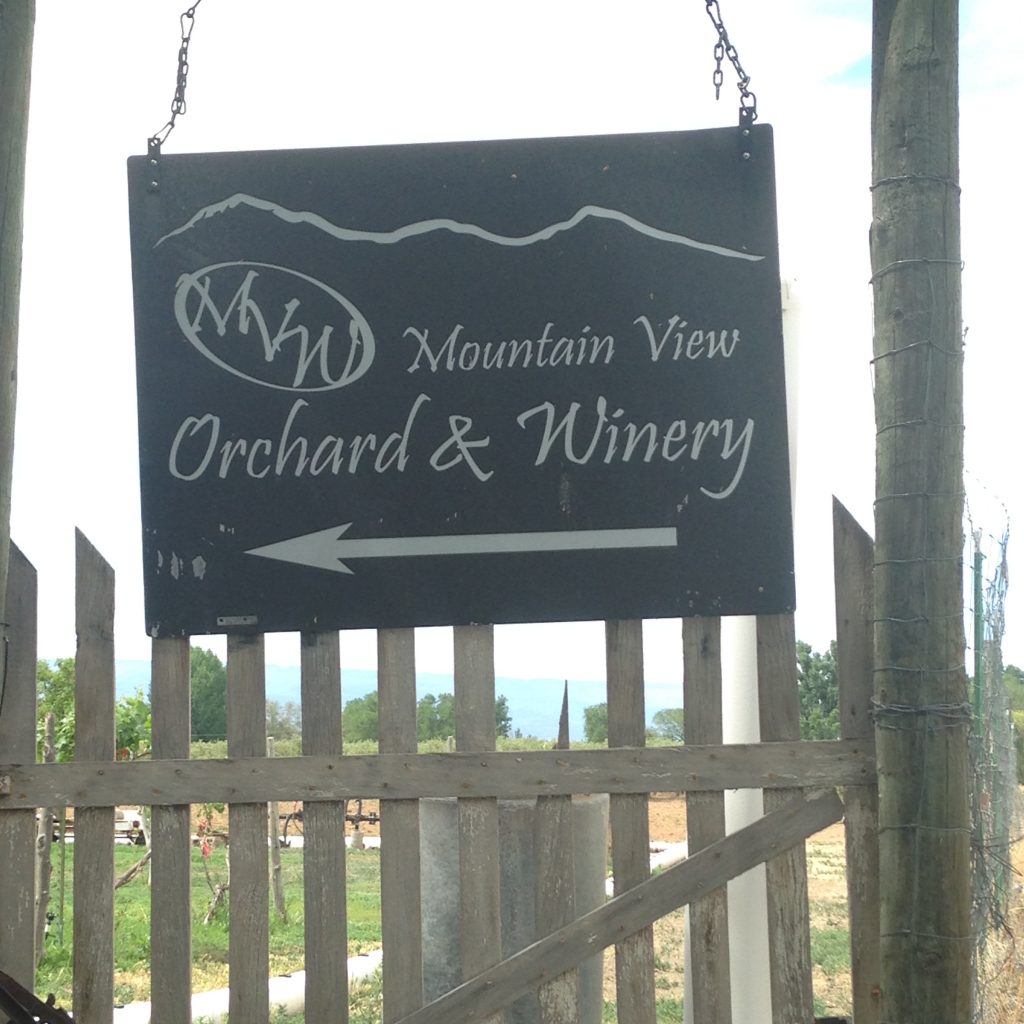 We tried some lovely wines as well and were blessed with a sale on some of our favorites so we have a little stock of Colorado wines to enjoy throughout this season and probably next.
Probably the goofiest part was in the final hours of our drive back through the mountains, as the sun set Xerxes decided coffee would help him stay alert through the winding roads. Understandable, right!? As we pondered the possibilities of pulling out the Coleman, I suggested we just grab some hot water from a gas station and fill the press pot. Not long after this whim of a suggestion, I was stealthily walking out of the convenience mart with a steaming mini press pot of coffee and a bag of ice for our rapidly melting cooler. Even though all I was grabbing was essentially no more than 3 pints of water in various states of matter, all in my own containers, it felt a bit like I was in violation… of what I am not sure.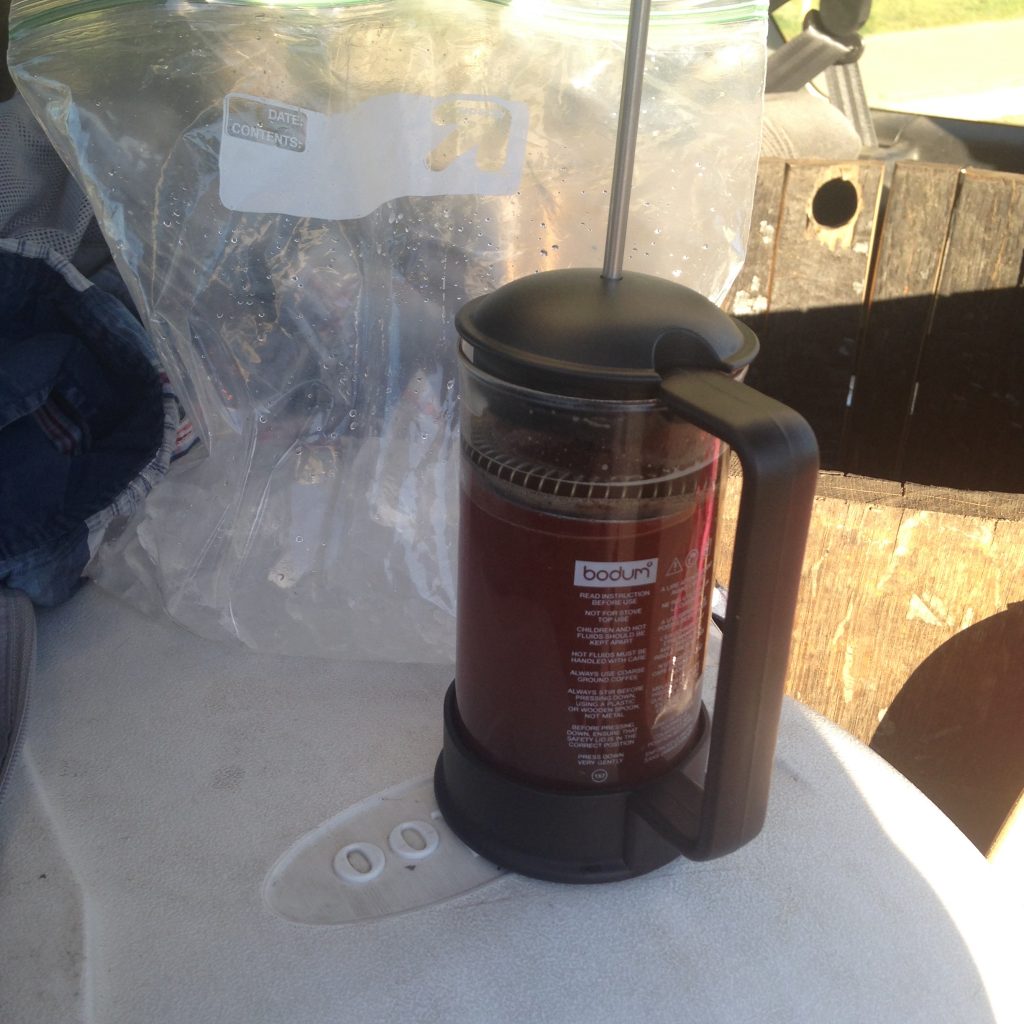 It wasn't the longest trip, but in that final meal, at the fabulous rest stop with Solar Panel Flowers and a playground, as we scrounged together the odds and ends of all the weekend's food, we both found ourselves feeling pretty blessed that this initial trip was so delicious and fairly uncomplicated.
Do you pack nearly all your food for road trips or do you wing it with a cooler and stops at restaurants?
May our local food adventure continue! If you want to see quick and periodic snap shots of our adventure follow us on Instagram or join our Facebook Group.
Cheers,
Lilly